One way that farmers can improve their income and livelihoods is to transition from subsistence farming to market-driven, commercial agriculture in which output is sold into value chains.  However, smallholder farmers typically do not sell their output to buyers in value chains, and one of the reasons is because their output often does not meet the required quality standards.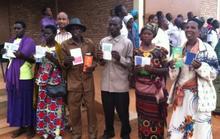 Many farmers in developing countries lack the capital necessary to invest in potentially profitable inputs, as these investments must be made months after the harvest when households lack cash. Commitment savings accounts, which have features to discourage withdrawals, have been shown to help the poor save, and could help farmers put aside money to invest in their farms. However, demand for these products is low.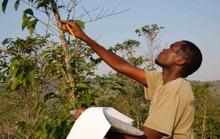 In sub-Saharan Africa, many of the region's poor are small-scale farmers. While certain agronomic practices, such as pruning tree crops, can substantially increase yields, take-up of many such practices remains low, potentially resulting in lower yields and profits. In Rwanda, researchers worked with TechnoServe to evaluate the impact of an agronomy training program on farmers' knowledge and use of best practices in coffee-growing.