Media Coverage
Researchers Elisabetta Aurino and Sharon Wolf write in The Conversation about the impact of food insecurity on early child development.
Press Release
Imperial College London announces a new study with IPA-Ghana and Dr Elisabetta Aurino, looking at how the COVID-19 pandemic and school closures have affected children's learning, health, and food security.
Media Coverage
Dutch-African development platform, Include, highlights the RECOVR Research Hub, recapping IPA's webinar on the RECOVR survey in Ghana and pointing to the Hub's range of studies and surveys, from a phone survey in Senegal and a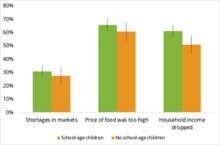 By Charles Amoatey, Elliott Collins, and Madeleen Husselman
In March, Ghana, like much of the world, adopted social distancing measures to slow the spread of COVID-19. Measures included the closings of schools and universities, suspension of gatherings of over 25 people, and partial lockdowns in major urban areas. 
"The government expects a presentation of the findings in nine days," we heard over a video call from one of our in-country staff members in Mexico City. He was referring to the results of the RECOVR (Research for Effective COVID-19 Response) survey, an effort we started in April in order to put IPA's expertise at policymakers' disposal to support them in their pandemic response.
...
Media Coverage
On Tyler Cowen's podcast, Abhijit Banerjee mentions his work with Esther Duflo, Dean Karlan, and others on a
A long-time supporter of IPA recently gave me the gift of a very open-ended question—something along the lines of "So, how did things go this year?" As we close a very eventful 2019, it was refreshing to be able to recollect some highlights of IPA's policy engagement around the world and reflect on what we've learned and where we're going next on the second pillar of our strategic ambition: sharing evidence strategically.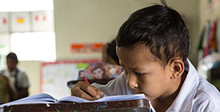 By Annie Chumpitaz Torres and Besnart Simunchembu Kangalu
Editor's Note: Annie Chumpitaz Torres is Head of Monitoring and Strategic Evaluation at the Ministry of Education in Peru. Besnart Simunchembu Kangalu is Principal Planning and Policy Officer at the Ministry of General Education in Zambia. 
Media Coverage
PBS NewsHour reported from Ethiopia on IPA's research examining the Ultra-Poor Graduation model, which targets the world's poorest.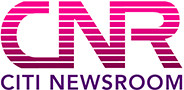 Media Coverage
Ghana's Citi Newsroom covers a results dissemination event for an IPA study of a learning program focused on early childhood cognitive development.

Media Coverage
Ghana Business News reports on an IPA evaluation of "Lively Minds", a play-based learning program designed to promote early childhood cognitive development for pre-school children in rural Ghana.

Media Coverage
Devex reports on Co-Impact's first round of grant awards, including a grant to scale-up Teaching at the Right Level, a collaboration between, IPA, J-PAL, Pratham, and a host of other governments and organizations to improve primary and remedial education beyond Zambia to across Africa.
Pages