Template D Blocks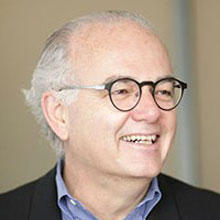 Lawrence Aber
Willner Family Professor of Psychology and Public Policy
New York University
Bio Info
Lawrence Aber is Willner Family Professor of Psychology and Public Policy at the Steinhardt School of Culture, Education, and Human Development, and University Professor, New York University, where he also serves as board chair of its Institute of Human Development and Social Change and co-director of the international research center Global TIES for Children. Dr. Aber earned his PhD from Yale University and an AB from Harvard University. He previously taught at Barnard College, Columbia University, and at the Mailman School of Public Health at Columbia University, where he also directed the National Center for Children in Poverty. He is an internationally recognized expert in child development and social policy and has co-edited Neighborhood Poverty: Context and Consequences for Children (1997, Russell Sage Foundation), Assessing the Impact of September 11th 2001 on Children Youth and Parents: Lessons for Applied Developmental Science (2004, Erlbaum) and Child Development and Social Policy: Knowledge for Action (2007, APA Publications).
His basic research examines the influence of poverty and violence, at the family and community levels, on the social, emotional, behavioral, cognitive and academic development of children and youth. Dr. Aber also designs and conducts rigorous evaluations of innovative programs and policies for children, youth and families, such as violence prevention, literacy development, welfare reform and comprehensive services initiatives. Dr. Aber testifies frequently before Congress, state legislatures and other deliberative policy forums. The media, public officials, private foundations and leading non-profit organizations also frequently seek his opinion or advice about pressing matters concerning child and family well-being. In 2006, Dr. Aber was appointed by the Mayor of New York City to the Commission for Economic Opportunity, an initiative to help reduce poverty and increase economic opportunity in New York City. In 2007, Dr Aber served as the Nannerl O. Keohane Distinguished Visiting Professor at Duke University and the University of North Carolina at Chapel Hill. In 2008 and 2009, he served part-time as Visiting Research Professor in Evidence-based Social Interventions in the Department of Social Policy and Social Work, University of Oxford.
He is a member of the Board of Directors of the Children's Institute, University of Cape Town, South Africa, and served as Board Chair from 2008-2014. He served as consultant to the World Bank on its project, "Children and Youth in Crisis". From 2003-2006, Dr. Aber chaired the Advisory Board, International Research Network on Children and Armed Conflict of the Social Science Research Council, in collaboration with the Special Representative to the Secretary General of the United Nations on Children and Armed Conflict and UNICEF. Currently, he conducts research on the impact of poverty and HIV/AIDS on children's development in South Africa (in collaboration with the Human Sciences Research Council); and on school- and community-based interventions in the Democratic Republic of Congo (in collaboration with the International Rescue Committee) and in Ghana (in collaboration with Innovations for Poverty Action).