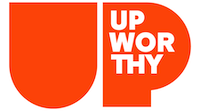 Media Coverage
Upworthy cites the 10-year follow-up of a Liberia study that found that giving young men in high-risk situations $500 worth of therapy and $200 cash helped reduce crime in the long term. As researcher Chris Blattman notes, "The therapy helped participants change their intentions, identity, and...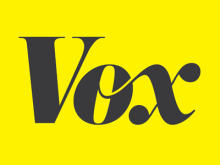 Media Coverage
A Vox article on the relative pros and cons of the ultra poor graduation model cites two IPA studies: one in Niger on the impact of providing women with both financial and psychosocial support; and a large-scale study of graduation programs in Ethiopia, Ghana, Honduras, India, Pakistan, and Peru....

Media Coverage
Soko Directory reports on some of the hazards faced by digital finance customers in Kenya as found by an IPA survey.
Media Coverage
Chris Blattman writes in the Washington Post about his study, co-authored with Margaret Sheridan, Julian Jamison, & Sebastian Chaskel, and conducted with IPA Liberia. The study evaluated the Sustainable Transformation of Youth in Liberia program, which provided cognitive behavioral therapy (to...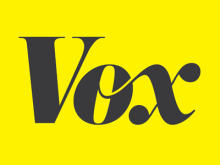 Media Coverage
Vox reports on the recent release of the 10-year follow-up of a Liberia study which offered cash and cognitive behavioral therapy to young men at high risk for crime and violence. After tracking down the 999 men 10 years later, they found lower rates of crime among participants, at a cost of about...

Media Coverage
Nigeria's The Nation reports on findings from an IPA survey on the many barriers faced by Nigerians trying to use digital financial services, including lack of transparency and high costs, and the new partnership between IPA and the Central Bank of Nigeria to address them. You can read more about...

Media Coverage
Annie Duflo, with IPA Francophone West Africa country director Andreas Holzinger, met with Togolese President Faure Gnassingbé, and a Memorandum of Understanding was signed between IPA and the government to work together on harnessing data to create evidence-informed policies. Read about it here ...

Media Coverage
IPA, the Center for Effective Global Action (CEGA), GiveDirectly, and the Government of Togo were pleased to be awarded the SXSW Innovations Awards special recognition in the category of Artificial Intelligence. The recognition is for our joint work applying machine learning and innovative uses of...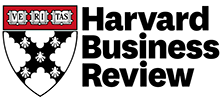 Media Coverage
IPA founder Dean Karlan, with researcher Michael Luca, writes in the Harvard Business Review about how not to be led astray in reasoning by correlations. In their practical guide, they draw on IPA's work evaluating credit building loans in the U.S., along with other studies, to show why causal...

Media Coverage
The Australian outlet Shepparton News profiles Dr. Henry Howard, a young local doctor who donated half of his annual salary to charities, including IPA. Dr. Howard selected these organizations based on the principle of Effective Altruism, and said "I gave to a lot of preventative health charities...

Media Coverage
The University of Pennsylvania's Penn Today features a study led by IPA-affiliated researcher Sharon Wolf that aims to use outreach to parents in rural Ghana (via text messages) to improve education quality and access for their children, particularly for girls. Among the study's takeaways, Wolf...

Media Coverage
The Banker reports on growing efforts to address barriers keeping many across Asia from owning bank accounts and gaining financial literacy. The article quotes Kate Glynn-Broderick, former Associate Director of IPA's Financial Inclusion Program: "High fees can eat into a low income. In some cases,...
Media Coverage
Science's policy forum includes reflections from several prominent IPA-affiliated researchers on the impacts of COVID-19 in low- and middle-income countries (LMICs) and how to best address them. IPA's Shana Warren writes about higher willingness to get COVID vaccines in LMICs compared to high-...

Media Coverage
Nigeria's Premium Times highlights a report by IPA and the Inclusion for All initiative on a joint study measuring transparency and transaction costs for digital financial services. Read more about the study below or in this blog post.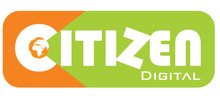 Media Coverage
CitizenTV reports on an IPA study conducted with the Competition Authority of Kenya on risks to digital finance users in that country. IPA researchers found fifty-seven percent of respondents experienced attempted scams or fraud since the beginning of the COVID-19 crisis, among other findings.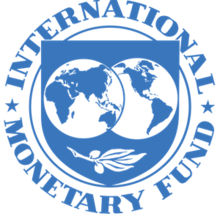 Media Coverage
In an interview featured on the International Monetary Fund's Finance & Development news section, IPA board member and Togo's Minister of Digital Economy and Transformation Cina Lawson discusses key findings of an IPA targeted aid study and the growing role of digitalization in Togo's economic...

Media Coverage
Business Ghana highlights a survey conducted by Ghana Statistical Service (GSS) in partnership with IPA, UNICEF, and the World Bank tracking household impacts of COVID-19, including spending on personal protective equipment (PPE)
Media Coverage
Researchers Dominic Packer and Jay Van Bavel write in the Atlantic about research showing that group conflict isn't the inevitable destiny of humanity. Amongst the optimistic research they cite is Salma Mousa's study supported by IPA showing how interfaith soccer leagues in post-ISIS Iraq could...

Media Coverage
Philippines news outlet BusinessWorld cites an IPA study on vote-selling in a piece on how the practice is affecting the lives of Filippino citizens in the time of COVID-19.

Media Coverage
"We need to use cutting-edge solutions to our problems because you don't solve problems in 2022 using methods of 20 years ago," IPA board member and Togo's Minister of Digital Economy and Transformation Cina Lawson explained to Reuters in a story on the potential for artificial intelligence in...
Pages