New Results: After War, Investing in Women
Template G Content Blocks
Sub Editor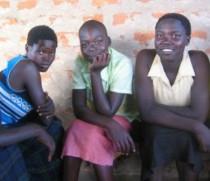 IPA is pleased to talk about some
new findings
on the best way to help women in the aftermath of war. Our affiliate
Chris Blattman
has been working in northern Uganda, which is recovering from 20 years of war with
Joseph 
Kony
and the Lord's Resistance Army. According to the
State Department:
The Lord's Resistance Army (LRA) has been active since 1986, making it one of Africa's oldest, most violent, and persistent armed groups. The LRA was formed in northern Uganda to fight against the Government of Uganda, and operated there from 1986 to 2006. At the height of the conflict, nearly two million people in northern Uganda were displaced.
Although many have been displaced or forced into the conflict, in its' aftermath the economic and social challenges faced by women there now are in many ways similar to those in other parts of the developing world. Research has been mixed on the best way to boost entrepreneurship in such difficult situations – is it best to give loans? Unrestricted cash? An asset like a cow? Business training? So Chris and his coauthors, along with the Italian NGO,
AVSI Uganda
 decided to work with IPA to test a program that combined multiple types of assistance – startup money, business training, and ongoing support and monitoring.