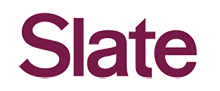 Media Coverage
Esther Duflo wondered whether there was anything that could be done about absentee teachers in rural India. She and colleague Rema Hanna tested the use of cameras to monitor teacher attendance (and salary incentives based on attendance records), and it worked. Related Projects:Encouraging Teacher...

Media Coverage
Dean Karlan and Jonathan Zinman provide insight into the effects of expanded access to credit with findings from a South Africa study, whereby a lender offered loans to individuals who had previously been narrowly rejected for loans. The results: the lender saw some profits, and borrowers had more...
Announcement
Dean Karlan has been given a Presidential Early Career Award for Scientists and Engineers (PECASE), the highest honor for beginning researchers in the United States.
Media Coverage
A study of profit-seeking lenders in South Africa by Dean Karlan and Jonathan Zinman garners attention in The Economist. Related Projects:Estimating the Impact of Small Consumer Loans on the Working Poor in South Africa
Media Coverage
Esther Duflo was recently named by Forbes Magazine as one of the "Ten People Who Could Change the World."
Press Release
New Haven, Conn. - Researchers at Yale, Harvard, New York University and Innovations for Poverty Action will collaborate on a five-year Financial Access Initiative, funded by a $5 million grant from the Bill & Melinda Gates Foundation to improve access to financial information and loans for low...
Media Coverage
Dean Karlan named as one of 13 young economists doing work that is both highly respected among experts and relevant to the rest of us.
Media Coverage
The eleventh annual TIAA-CREF Paul A. Samuelson Award for Outstanding Scholarly Writing on Lifelong Financial Security awarded to Dean Karlan, President and Founder of Innovations for Poverty Action and Assistant Professor of Economics at Yale University, Nava Ashraf of Harvard Business School and...
Media Coverage
At a time when millions of people each year are still being infected with the virus that causes AIDS, particularly in Africa, a rigorous new study has identified several simple, inexpensive methods that helped reduce the spread of the disease among Kenyan teenagers, especially girls.

Media Coverage
The group lending model of microfinance in India can do with less stringency, according to Dean Karlan. Flexibility towards individual lending should be explored. Related Projects:Impact of Group versus Individual Liability in the PhilippinesBusiness Education for Microcredit Clients in...

Media Coverage
By revealing how actual consumers respond to real-world situations, field experiments in economics can shed new light on fundamental questions in economic theory. Related Projects:Marketing Effects in a Consumer Credit Market in South Africa
Media Coverage
A new breed of development economists are using the tools of hard science to put poverty programs under the microscope--and upending a lot of conventional wisdom about what works. Related Projects:Encouraging Teacher Attendance through Monitoring with Cameras in Rural India
Pages