Accra, Ghana

On April 13th, IPA Ghana hosted a dissemination event for the SMART (Study on mHealth and Reproductive Health in Teens) and present findings on the possibility of using mobile phone technology to provide young women with information on adolescent reproductive health (ARH) and safe contraceptive use. Researcher Slawa Rokicki presented findings which showed that both regular and interactive text messages about reproductive health served to significantly increase adolescent girls' knowledge on the subject. Event attendees included representatives from NGOs (e.g., MSI, PSI, Grameen Foundation), government (health and education), industry (a mobile provider), and academia (University of Ghana). Rokicki observed that it was important for policy-makers to consider incorporating the initiative into sex education to increase ARH knowledge to prevent unwanted pregnancies among adolescent girls.

The research was carried out for students in 34 randomly selected senior high schools in the Greater Accra Region, between January 2014 and June 2015. The study was based on three thematic areas, including the one-way session, where the girls were sent text messages about ARH once a week; the interactive session, where the girls were sent messages with quiz questions once a week for airtime reward for correct answers; and the comparison session, where girls were sent messages about malaria once a week.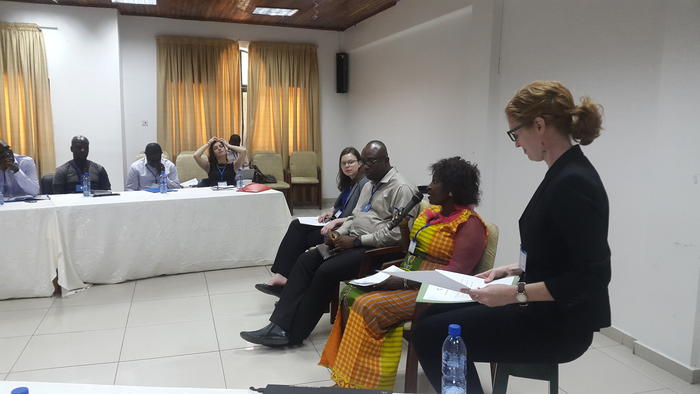 Read more about the event on the Graphic Online website here.