GiveWell and Evidence-based Philanthropy
Template G Content Blocks
Sub Editor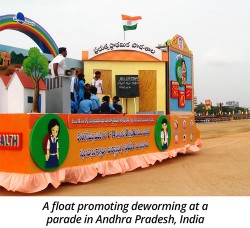 We've long been fans of the charity rating organization
GiveWell
. Writing in the
Wall Street Journal
, Farhad Manjoo explains
GiveWell studies charities the way a stock analyst might research companies. The group was founded in 2007 by Holden Karnofsky and Elie Hassenfeld, who were analysts at the hedge-fund Bridgewater Associates and had been stymied by a lack of online guidance about how to give. "We wanted to do the same thing for charitable giving as we could do for any online purchase—get the best deal for the money we were giving," Mr. Hassenfeld says.
That's why we're thrilled at this year's top choices, which are all close to IPA's heart, or in this case, data. Two of the three organizations chosen have had close, data-driven relationships with us, and the third's work is similarly grounded in many of our findings. We agree wholeheartedly with GiveWell's recommendations:
The other charity, the Schistosomiasis Control Initiative (SCI), does similar work, helping African Governments scale up deworming programs. The fact that two of the three charities are based on the deworming research stresses its importance.
We applaud these organizations' commitment to evidence-driven philanthropy and look forward to many more years of data-driven recommendations and action.