Co-creating During a Crisis
Template G Content Blocks
Sub Editor
"The government expects a presentation of the findings in nine days," we heard over a video call from one of our in-country staff members in Mexico City. He was referring to the results of the RECOVR (Research for Effective COVID-19 Response) survey, an effort we started in April in order to put IPA's expertise at policymakers' disposal to support them in their pandemic response.
That moment struck us, as the urgency that was coming from our government partner is one we don't usually hear. This was likely both the result of working on COVID-19 response, at a time in which governments urgently need answers to develop data-informed policies, but also the result of working on a demand-driven project: where our top-line goal is to deliver to our government partner.
In the past months, we have worked with decision-makers from 10 different countries where IPA has a permanent presence to develop panel surveys to answer their most pressing questions. The process has been urgent and chaotic—the statement "let's not let perfect be the enemy of the good" has come up more than once—but through a still-evolving process, we are achieving a sense of joint ownership with our partners, and we are supporting them at a moment in which data really matters in their decision-making process. 
Here is what these last few months of co-creation have looked like—through the lens of the questions we're asking our partners as we work to support them with evidence they need for effective COVID-19 response.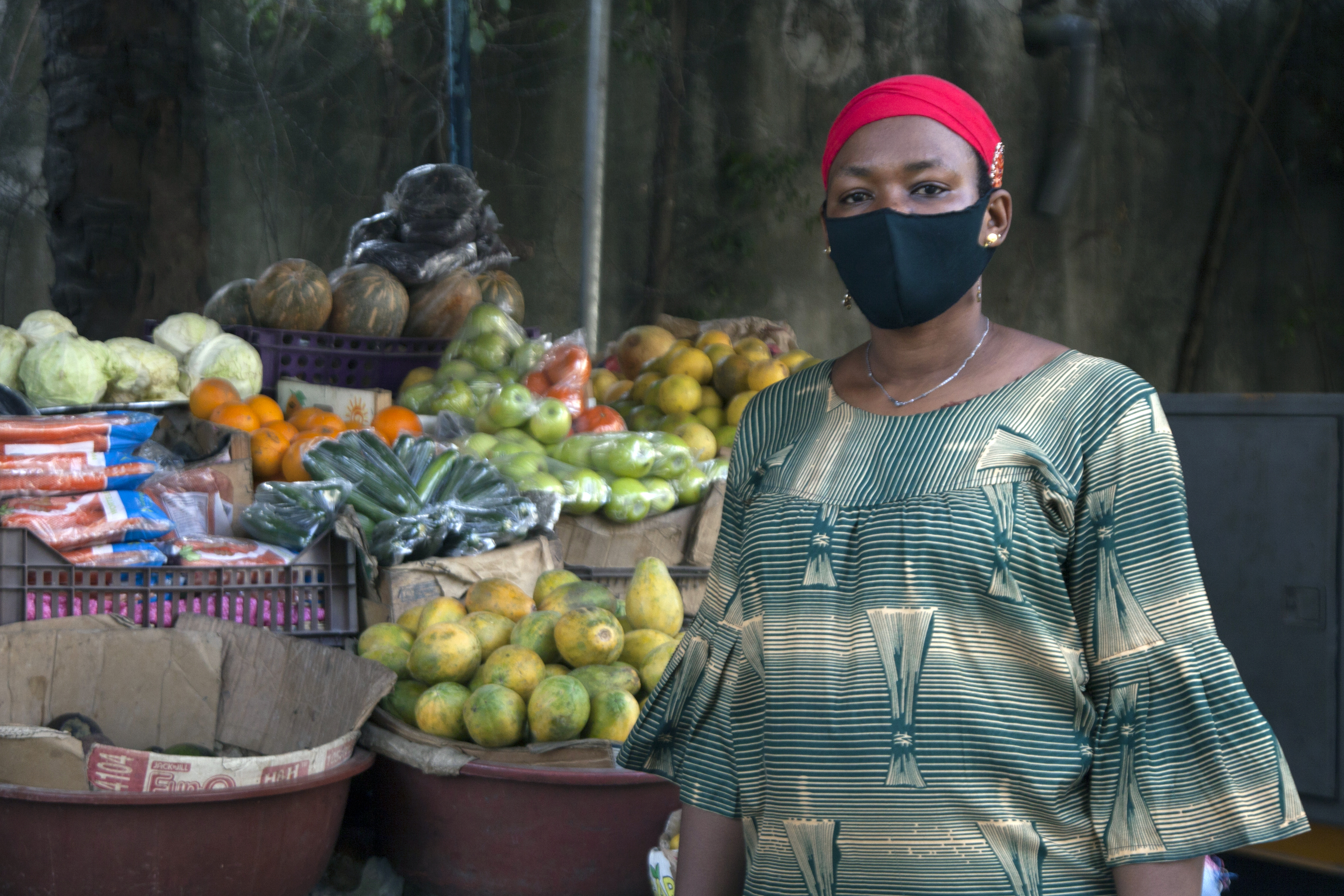 "What do you need to know?" Co-creating the questionnaire
We started by asking what information our partners needed, and by when, and then worked collaboratively through multiple iterations of the questionnaire. 
 
In Colombia, the National Planning Department wanted information on the mental health effects of COVID-19; 

In Ghana the Ministry of Education wanted to understand how parents are supporting their children and how teachers can best support students while schools are closed; 

In Côte d'Ivoire, the Ministry of Employment was interested in youth and informal workers' income generation during the crisis; and 

In the Philippines, we are currently working to provide data to both the Department of Education as they consider next steps for distance learning in the coming school year, as well as the Department of Social Welfare and Development as they implement an income support program in response to the COVID-19 crisis. 
While we suggested keeping some standard questions across countries for cross-country comparability, each survey addressed the specific questions of interest to our government partners (and all surveys are now in our questionnaire repository here). 
We started by asking what information our partners needed, and by when, and then worked collaboratively through multiple iterations of the questionnaire.
"How will you use this information?" Pre-policy plans 
Our next challenge was to pre-plan our analysis and policy communications based on these partner needs. We did this in advance so that our outputs could get to the partners as efficiently, accurately, and clearly as possible once data collection was complete. 

To do this, we sat down with the survey instruments, our list of partners, and the analysis needs partners had told us about. While some of the analysis needs were straightforward and came directly from our partners, others required some further work: some policy partners hadn't had enough experience using data for decision-making to precisely define their analysis needs (or they were just too pressed for time to do this themselves). Instead, we listened to their policy questions and designed the appropriate analysis ourselves. We then matched each analysis need with the survey questions we had added to address the need, planned the analysis and visualization that would be relevant, and matched that to policy action, asking ourselves what decision our partner could make based on the information we'd be giving them. 
This did two things: helped us think through what partners could act on, and jettison parts of the survey (and valuable respondents' time), that we weren't sure would be used.
"How can you apply this information?" Results sharing 
As we are now pulling together the results to share with partners, we are prioritizing the same actionable information that went into the survey design and pre-policy plan. But we also realize that sharing a presentation with a partner does not automatically mean that this data will make it into the decision-making process. In Zambia, for example, we are working closely with the Nutrition Department within the Ministry of Health. Beyond sharing the results with the Nutrition Department, we will be supporting them at setting up a strategy to share the findings with the other government offices that need to act in order for this data to actually make it into policy decisions. 

For other partners, applying the information from the RECOVR survey looks different. For example, because the National Planning Department in Colombia works across sectors, we are sharing with them a wide array of results, which they will share with the heads of all sectors at the national levels and then take to the Crisis Committee, recently created by the President and composed of Ministers and heads of all relevant public agencies, to respond to the pandemic. We had a long working session with DNP to go over all our topline results and pare results down to what is most actionable for their stakeholders. 
We have a detailed dissemination plan for each country that covers a series of private meetings with partners; country-level webinars for a wide array of stakeholders; and public sharing at the global level (in that order). 
"How can we follow up?" Refining the survey
We've already seen that this is a global and fast-evolving crisis, and the policy response needed in March might not be what's needed in July, or October.
We've already seen that this is a global and fast-evolving crisis, and the policy response needed in March might not be what's needed in July, or October. As we review the results of the first round of the survey with our government partners, we are working with them to develop the second round of the survey. Some of the questions should be asked more than once—as they give us a sense of how the situation is changing—while others should change in order to answer relevant questions for the policy moment. Questions about education will need to change, for example, as schools open and close, but we will ask the same questions about food security multiple times, to inform governments' social support responses through different growing seasons and market changes.
Conclusions: Co-creating during a crisis
There's a lot we're still learning about co-creating in an emergency—and co-creating in general—such as how to balance urgency with completeness; how to balance individual partner needs with the desire to collect similar data for cross country analysis; and how to manage findings that may shine a light on policies that are not going as planned. 

None of us were prepared for what 2020 would bring. But we were able to leverage our experience working with government partners before the pandemic in order to build a process that is responsive to their needs and to use the opportunity to further learn and experiment with co-creating projects. In the coming weeks and months, we'll be sharing through blog entries, the IPA RECOVR website, and webinars the findings and further experiences of working with partner governments on the RECOVR survey.