Media Coverage
In the latest episode of Sandie Morgan's podcast, Ending Human Trafficking, Jeni Sorensen and Sandie talk about the importance of gathering the right kind of data and rigorously evaluating programs that seek to prevent human trafficking.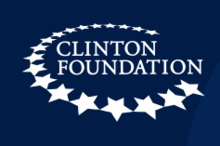 Media Coverage
Stream IPA Board Member and Togo's Minister of Digital Economy and Transformation Cina Lawson's session, "Reversing the Global Slide on Poverty", at the Clinton Global Initiative Annual Meeting. (The session starts around the 23-minute mark).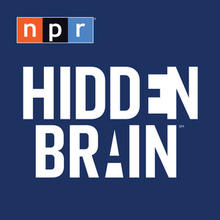 Media Coverage
In NPR's Hidden Brain podcast, Chris Blattman and Sara Heller explain what evidence can tell us about a more holistic response to crime reduction; by providing much-needed resources to those at risk of committing violence. Heller discusses her research on an experimental program aiming to reduce...
Media Coverage
Northwestern University's Kellogg Insight covers an IPA study on the impact of cognitive behavior therapy (CBT) on low-income individuals in rural Ghana. While mental health interventions are less common among anti-poverty efforts, the results of this study suggest it could be a productive area for...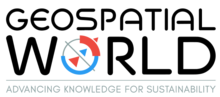 Media Coverage
Geospatial World covers the first geospatial analysis of snake bites in Nepal—a pervasive issue in the country—which used the Poverty Probability Index (PPI®) along with other socioeconomic data to map the more concentrated incidents in poorer regions: "In the Terai region, the risk of snakebites...

Media Coverage
El Independiente highlights a recently piloted program in Paraguay based on an ongoing IPA study in Costa Rica using a robot to boost math and programming skills among preschool students. In this study, children aged 4-5 years are taught to program the robot by scanning a series of flashcards with...

Media Coverage
The Conversation adapts a recent paper in Nature Human Behavior on research using mobile phones to improve education outcomes. The article notes IPA is supporting the testing and scaling-up of effective low-tech solutions (through Teaching at the Right Level and this study in Côte d'Ivoire).

Media Coverage
Tavneet Suri and Nidhi Parekh write in Project Syndicate on how universal basic income (UBI) can help vulnerable households recover from crises like the COVID-19 pandemic, citing two IPA studies in Kenya conducted in 2017 and 2020.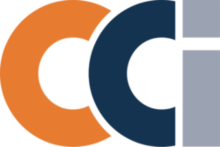 Media Coverage
In an article on the need to increase diversity in hiring processes, Corporate Compliance Insights references findings from an IPA study on discrimination in the U.S. labor market. "Researchers found that highly qualified Black candidates were less likely to be offered an interview than less-...

Media Coverage
Dianne Calvi (Village Enterprise, CEO) and Brian Boland (The Delta Fund, Co-Founder) write on NextBillion about the results of the first development impact bond (DIB) in Africa. Calvi describes how Village Enterprise became involved in this endeavor, citing their earlier work with IPA evaluating...
Media Coverage
In his book, and resulting movement, The Life You Can Save, Peter Singer champions "effective charities"—evidence-based, cost-effective programs that provide the most impact per dollar of supporters' donations. One such effective charity is GiveDirectly. Between 2014 and 2016, IPA evaluated the...

Media Coverage
Inside Philanthropy reports on Open Philanthropy's $65 Million grant to Evidence Action for scaling up chlorine dispensers for safe water, an innovation incubated and tested by IPA. (Note: article is gated).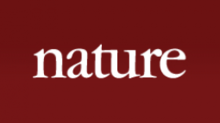 Media Coverage
Nature's news side covers advances in the fight against poverty including efforts of randomized evaluations to reduce poverty in the Sahel region of Africa, citing an IPA study comparing different "productive packages" to promote socio-economic inclusion, along with past IPA research on the ultra...

Media Coverage
Business Day reports on a new IPA report finding high fees and lack of transparency may erode Nigerian consumers' trust in digital financial services.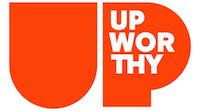 Media Coverage
Upworthy cites the 10-year follow-up of a Liberia study that found that giving young men in high-risk situations $500 worth of therapy and $200 cash helped reduce crime in the long term. As researcher Chris Blattman notes, "The therapy helped participants change their intentions, identity, and...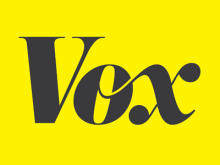 Media Coverage
A Vox article on the relative pros and cons of the ultra poor graduation model cites two IPA studies: one in Niger on the impact of providing women with both financial and psychosocial support; and a large-scale study of graduation programs in Ethiopia, Ghana, Honduras, India, Pakistan, and Peru....

Media Coverage
Soko Directory reports on some of the hazards faced by digital finance customers in Kenya as found by an IPA survey.

Media Coverage
Chris Blattman writes in the Washington Post about his study, co-authored with Margaret Sheridan, Julian Jamison, & Sebastian Chaskel, and conducted with IPA Liberia. The study evaluated the Sustainable Transformation of Youth in Liberia program, which provided cognitive behavioral therapy (to...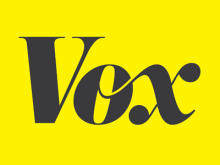 Media Coverage
Vox reports on the recent release of the 10-year follow-up of a Liberia study which offered cash and cognitive behavioral therapy to young men at high risk for crime and violence. After tracking down the 999 men 10 years later, they found lower rates of crime among participants, at a cost of about...

Media Coverage
Nigeria's The Nation reports on findings from an IPA survey on the many barriers faced by Nigerians trying to use digital financial services, including lack of transparency and high costs, and the new partnership between IPA and the Central Bank of Nigeria to address them. You can read more about...
Pages