Media Coverage
Devex reports on the new results of a three-year randomized control trial conducted by IPA and the Center for Global Development evaluating the Liberian Education Advancement Partnership (LEAP), which piloted private school operators running government schools.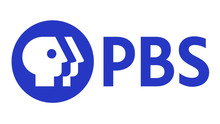 Media Coverage
PBS' Nova special The Violence Paradox, with Steven Pinker, explores evidence-based methods of reducing violence. They interview Political Scientist Salma Mousa and show her RCT in Iraq encouraging social contact between Christians and Muslims in post-ISIS Iraq with interfaith soccer teams. The...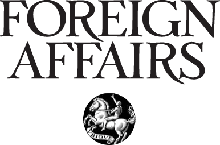 Media Coverage
Abhijit Banerjee and Esther Duflo write in Foreign Affairs about paths to reduce poverty, including IPA and J-PAL's approaches.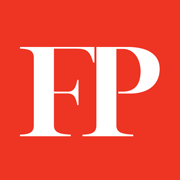 Media Coverage
Mushfiq Mobarak and C. Austin Davis write in a Foreign Policy op-ed on how the recent Nobel prize win points to the overall potential of randomized control trials (RCTs). They cite examples of IPA's work with researchers on the topics of deworming, helping farmers time market prices in Kenya, and...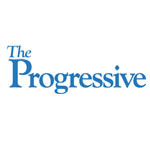 Media Coverage
In an interview in The Progressive, Esther Duflo reflects on how work conducted by IPA, J-PAL, and similar organizations represent a movement of leveraging "good economics" to combat poverty. Note: The article may be gated.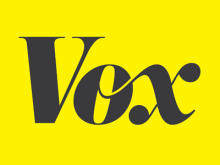 Media Coverage
In Dylan Matthews' annual list of recommended charities, he cites IPA as a "meta-charity" strengthening the work of other programs, making it an effective organization to give to.

Media Coverage
NPR's Morning Edition covers the broader impact of cash grant programs, focusing on an IPA study of GiveDirectly's work. Researcher Ted Miguel explains how distributing cash to households in rural Kenya raised total economic activity in the area.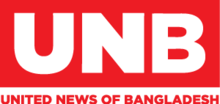 Media Coverage
United News of Bangladesh recaps an event in Bangladesh, where IPA, the International Growth Centre, and Y-RISE released a new study on the trauma experienced by Rohingya refugees in the Cox's Bazar camp in Dhaka, Bangladesh.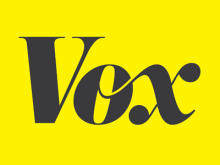 Media Coverage
Vox's Future Perfect reflects on the potential benefits of unconditional cash transfers with the new results of an IPA evaluation of the effects of GiveDirectly's distribution of cash in rural Kenya on the area's broader economy.

Media Coverage
An op-ed in the Washington Post discusses the potential for unconditional cash transfers, referring to an IPA study of GiveDirectly's cash grant program, explaining how the program not only benefitted recipients but the larger community as a whole.
Media Coverage
L'Economiste du Faso covers an IPA co-hosted training on the evaluation of youth employment programs in the Sahel. IPA co-organized the training with the International Labour Organization (ILO), Agence Francaise de Developpement (AFD), and Luxembourg Aid and Development from November 18-19 in...

Media Coverage
Pan-African news magazine Jeune Afrique covers Projet Emploi Jeunes et Développement des Compétences (PEJEDEC), a youth apprenticeship program in Cote d'Ivoire. An evaluation of the program found that it increased youth participation in formal internships and participating firms hired more...
Media Coverage
L'Economiste du Faso covers a study in Burkina Faso evaluating the effect of a radio campaign promoting family planning practices. The campaign increased contraceptive use—and in some cases, resulted in more consistent use—and countered myths about the potential side effects of contraception. The...
Media Coverage
L'Economiste du Faso covers IPA presenting at the Research Meets Africa Conference on October 21 and 23. The conference was part of the 2019 African Microfinance Week (SAM), a week-long conference dedicated to the development of financial inclusion in Africa that takes place every two years.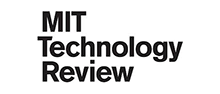 Media Coverage
MIT Technology Review writes in the wake of Goldman Sach's AppleCard scandal, in which the company's algorithm for lending was criticized for being significantly biased against women, about the potential benefits of gender-differentiated lending practices. The article points to research in the...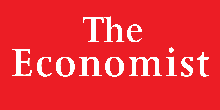 Media Coverage
The Economist writes on the broader impact of cash transfers, citing an IPA study of GiveDirectly's program in rural Kenya where unconditional cash grants raised consumption—both for the households who received them and their neighbors— and also raised wages and local GDP.
Media Coverage
In an op-ed in The Guardian, Abhijit Banerjee and Esther Duflo argue that economists ought to take a humane and empirical approach that centers human dignity, citing the rigorous evidence movement's work applying experimental approaches to a wide range of topics as a model. 

Media Coverage
Writing in Forbes, Michael T. Nietzel argues in favor of problem-based learning as an educational approach. The op-ed cites a recent meta-analysis by Rosangela Bando, Paul Gertler, and Emma Naslund-Hadley of ten studies of problem-based learning in math and science instruction that finds...
Media Coverage
In the wake of Abhijit Banerjee, Esther Duflo, and Michael Kremer being announced as winners of the Nobel Prize in Economic Sciences, their research has been highlighted by news outlets across the world. IPA has been involved in many of the laureates' studies including school-based deworming in...

Media Coverage
In an op-ed, The Financial Express of India writes about Abhijit Banerjee, Esther Duflo, and Michael Kremer's Nobel Prize win and how organizations like IPA and J-PAL can bridge policymaking and academia to "make the former more effective, and give the latter a better name."
Pages